TuneTracker™ QuickTip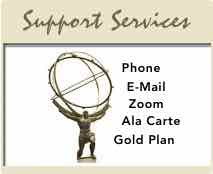 Staying Current with NTP

If you have TuneTracker 2 Pro, your system includes the ability to keep the time updated using NTP time servers. We provide a list of available servers in our documentation. However it has come to our attention that some of the time servers listed are no longer providing service to the general public.

Here's the fix, if you've noticed the time server you're presently using doesn't seem to be updating your system clock.

1. Open TuneTracker Preferences, and under the first tab, look in the lower right corner for the "at server" text box. That is where your NTP server information is located, and that's what you'll be changing. You'll just copy a new address into that box, in place of what's there.

2. Choose a server from the list below. Choose one listed as "Open Access." The server address you'll be entering in the "at server" text box in TuneTracker preferences, will be the entry in the first column of the web page. Try to find one as near to your location as possible, because that will improve accuracy.

http://ntp.isc.org/bin/view/Servers/StratumTwoTimeServers

3. A quick, easy alternative is to type the following server address into the "at server" text box:

pool.ntp.org

That grabs the time from the "next available" time server. It's not quite as accurate as some of the others, however. Most of the time you'll be nearly dead-on, but occasionally you could find yourself "off" by as much as a second, based on our tests.

After changing the text in the "at server" text box, click "Save and Use" to assure TuneTracker remembers your change.



---
Get these all the time! Write to us and we'll add you to our weekly e-mail tiplist.