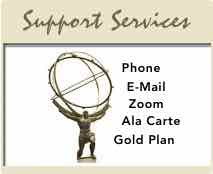 We take care of our customers!
It's not just in your best interest that we make our technical support tops in the broadcast industry. It's in our best interest too. After all, your advocacy to other potential System 5 users helps us grow. Count on us to do absolutely everything we can to make your experience, and your radio station, terrific.
Put us to the test, and see that we're not only willing, but eager, to help.
Pre-sales questions and assistance...
If you shudder at the thought of a sales pitch, you can relax about calling us. At TuneTracker Systems, we're more interested in hearing about your operation and your needs than in pushing products at you. We'll go over your situation with you, find out what you hope to accomplish, and give you honest answers about our products' abilities to meet your needs.
Call us today...and ask away! 920-273-0543
The whole thing...
TuneTracker Systems is known and praised for its clear, friendly, and thorough documentation, which is distributed with the system in electronic format. A printed paper manual is also available.
E-mail support
Write to us for free, courteous e-mail support. Ongoing e-mail support is provided free of charge to all our customers.*
Quick Tips
We regularly send out QuickTips containing ideas, tips, and tricks, to all our users. Hundreds of previous QuickTips are here online. If you are not presently receiving QuickTips by e-mail, and would like get them for awhile, please contact us.
Chatroom support...
Our chatroom support is provided using a free program that lets you chat with other Command Center users as well as our support personnel when available. It includes file-sharing capability which our support staff can use to update you with the latest versions of files and utilities, and to help diagnose any issues that might arise.
Forum support
A large number of your fellow users are signed up for our TuneTracker™ e-mail list forum, which is an excellent free resource. Ask other TuneTracker System™ users for their suggestions and ideas. TuneTracker™ technical support staff also monitor this forum.
Training Seminars
TuneTracker Systems offers excellent full-day and half-day training seminars; a great way to rapidly learn the system right along with other members of your staff. We offer in-person and phone-based seminars, and the latter includes a free copy of TT Anywhere remote adminstration software, which allow us to manipulate your computer as we talk to you about how to perform various functions. Call for pricing and details, at 920-273-0543.
Layout Ideas
We've prepared five broadcast layout diagrams, showing ways you can connect your TuneTracker System computer along with mixer, switcher, monitor, etc. They should help you brainstorm the perfect setup for your situation.
LPFM links...
For the low power stations who use our software, we are building up a support section especially for them, providing links to important resources of interest to low-power broadcasters. Visit our new LPFM Links page.
Telephone support
Purchasers of any new Command Center System 5 license get a full month of comprehensive telephone support free, starting from the day their system arrives. When your month is over, you can take advantage of continued telephone support using any of the plans below. Note that the same rates apply whether assistance is administered via telephone, or we connect to your system remotely using TT Anywhere. The free support month is for new licenses, not upgrades. Please respect our policies and rates when requesting telephone assistance.
Telephone Support Options
Regular Hours: Mon-Fri 8 a.m. to 5 p.m. Central Time, U.S. | After Hours:: Emergency rates apply.
Service

Details

Rate

Gold Plan Support
(best value)

Call whenever you need to! Up to five support calls per month for one year during regular business hours. Additional calls beyond five and after-hours calls are assessed at the per-incident support rates (below). Format design assistance not included (available separately on our products page).

$600/yr. (single station). Add $300/yr. for each additional station.

Yearly rate for network broadcasters: $1500

Per-Incident Support

Ala-carte support service during regular business hours. Paid per call, at the start of the call.

$65 Have credit card ready when calling. If more than one issue is addressed during the call, $15 will be charged per additional issue. Network broadcasters must also purchase yearly prepaid support plan.

After-Hours
(emergency Support)

Call our support line and leave message requesting a callback. Paid per call, at the start of the call.

$85 Have credit card ready when calling. Fee applies regardless of issue being addressed. If more than one issue is addressed during the call, $25 will be charged for each additional issue. Network broadcasters must also purchase yearly prepaid support plan.

If calling without Gold Plan, or after-hours, please have credit card or Paypal account info ready. After-hours support calls are charged $85 per incident, regardless of reason for the call, or subscription to Gold Plan.

Rates above do not apply to staff training. Ask about remote and in-person training seminars for you and your staff.
---
Support Policies
If you are experiencing an emergency situation, or need after-hours assistance, please call rather than e-mailing, to help assure a rapid response.

Free ongoing e-mail support is intended for occasional questions. If a customer feels the need for frequent assistance, they will be directed to one of our paid support plans.

We are equally generous with everyone. Please be fair to fellow customers by not requesting extra "free support." Those who become demanding about receiving special treatment will have their support services terminated. Support options are subject to change without notice. Additional Terms and Conditions