TuneTracker™ QuickTip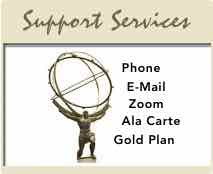 Viewing Lengthy Artist and Title Information

If you have marked the Artist and Title attributes of your songs, that information will be displayed in the program log view in AutoCast. But if you have really lengthy wording for a particular Artist and Title, it may be more than will fit in the space provided, resulting in a shortening of the title and the placement of three ... dots indicating the rest wouldn't fit. If that occurs, and you're unsure what the Title actually is, you can find out by dragging the file from the list view to the ShuttlePad button, and then left-clicking on the ShuttlePad button. If you have followed the traditional approach when naming the folder after the Artist and the filename after the Title, the path and filename shown in ShuttlePad will tell you the full wording of your Artist and Title for the song. If you used the Album as a folder in the path, that information will be there as well.



---
Get these all the time! Write to us and we'll add you to our weekly e-mail tiplist.