TuneTracker™ QuickTip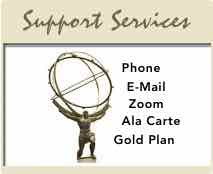 Understanding what's in the output log

TuneTracker's Output Log is a priceless resource, because it gives you important information you can't access in any other way, unless you are using an audio logger.
In the Output Log is a record of everything that AutoCast has played, all day long, including commercials, music, satellite programming, jingles, time announcements, temperature announcements, etc. You can view the information by hitting "O" on your keyboard, and then, if you like, Enter to make the view larger (and Enter again to make it the usual smaller size.) You can also view the current Output Log or any previous one by looking in the Home folder, or in the /boot/Station/Logs/Output Logs folder on your system, depending on when you purchased it from us.
The Output Log is structured as a "comma separated" database that displays best in a spreadsheet like Excel, but is also very understandable when viewed in AutoCast. Just realize that there are fields of data, intended to be viewed in a spreadsheet as columns, and the rest is pretty obvious. If you look at the top of the output log, you'll see the order items are structured in:
Start Time,Event Type,Filename,Artist,Title,Album,Duration,Composer
And then, as we scroll through the Output Log, we'll see things like this:

15:36:37,Audio File,Planting a Garden,The Crossing,Planting a Garden,Dochas (Hope),03:41,
15:40:13,Audio File,Liner_9,Fair Harbor Radio,Image Line,,00:09,
15:40:15,Audio File,Pick Yourself Up,Vince Lewis Trio,Pick Yourself Up,The Gift,03:08,
15:43:19,Audio File,06-Missing You-Sterling-vbr,Sterling,Missing You,Vega,03:16,

See? The items in the Output Log, separated by commas, follow the same pattern as the headings you see at the top of the Output Log. The first item above is a song by The Crossing called "Planting a Garden," from the album of the same name.1. It was started at 15:36 (3:36 in the afternoon) and played for three minutes, 41 seconds.
In addition to items of the type "Audio File," you'll also find memo lines, automation commands, and other kinds of events in the Output Log, all clearly logged.
We hope knowing a bit more about what's there will be helpful to you!
---
Get these all the time! Write to us and we'll add you to our weekly e-mail tiplist.