TuneTracker™ QuickTip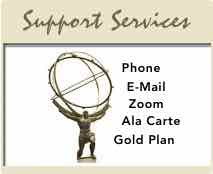 If you empty the trash and the icon doesn't look empty...

It's a "flukey" little foible in Haiku® that sometimes, after emptying the trash, the trash can icon doesn't change to empty. If it bothers you, here's a quick little tip: 1. Click on the desktop to assure the icon is not selected. 2. Right-click on the icon and choose "Get Info" then close the window. 3. Click once on the desktop. The trash icon will change to empty Alternative...don't use Empty Trash option. Instead, open the trash folder, select all items, right-click and choose Delete. The icon will immediately display as empty.



---
Get these all the time! Write to us and we'll add you to our weekly e-mail tiplist.