TuneTracker™ QuickTip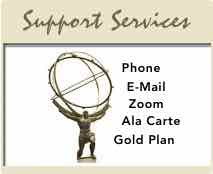 If TuneStacker is taking its time

TuneStacker really flies through the creation of program logs, often completing them in just a few seconds, depending on the size of the music library it is being asked to access. One thing that can slow it down though, just temporarily, is the addition of new music. Any songs that have been added to your TuneTracker computer but have not yet been played on the air, are queried for their lengths the first time they are encountered by TuneStacker. That takes a little extra time, but only once. After the playing times have initially been calculated, it'll never have to be done again, and log generation will be back to turbo speed. This tip applies primarily to those who have older versions of ArmyKnife, which don't perform that same task on songs when you initially load them into AK to mark their attributes.



---
Get these all the time! Write to us and we'll add you to our weekly e-mail tiplist.