TuneTracker™ QuickTip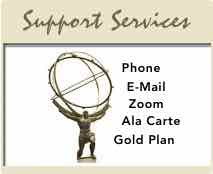 Streaming Options

Most people, and indeed, most radio stations, don't have the Internet bandwidth access necessary to stream to a large number of simultaneous listeners, which is why there are rebroadcast services. If you subscribe to one of them, you need only supply them with a single audio stream from your location, and they in turn host all of your listeners on their server. It's a great option for the bandwidth-challenged, but naturally it comes with a price.

TuneTracker Tony Harding recently volunteered to compile a list for us of some of the main rebroadcast services out there, complete with price information. We thought this would be really helpful to some of you, so here it is!

https://www.tunetrackersystems.com/tips/streamcosts.htm

It's a fairly wide spreadsheet, so we would recommend you maximize your browser size to view it.

Note that this tip was posted in early 2004 and is already probably dated, but it does serve as a springboard. We recommend you check with each provider again to confirm their current rates.




---
Get these all the time! Write to us and we'll add you to our weekly e-mail tiplist.