TuneTracker™ QuickTip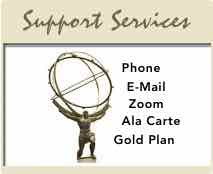 Solving the "Live Freeze"

When you build a new computer or add new audio hardware, it's normal for Haiku® to automatically select your audio hardware input source for you. On some rare occasions, it doesn't, and that may cause the computer to freeze up when you go into "Live" mode in TuneTracker. The solution is extremely easy, and permanently solves the problem.

1. Click the blue and red Haiku® "Start Button" on the deskbar.
2. Under Preferences, choose "Media."
3. In the left column of Media Preferences, select "Audio Settings."
4. Look at the "Audio Input" button the right.
5. If it reads "None In," that's the culprit. Click it and select your audio input source.
6. While you're at it, make sure "Enable Real-time Audio" has an "X" next to it.
7. Restart Media Services using the provided button the lower right.

Enabling "Real-time Audio" is extremely important as well, especially if you're doing live audio broadcasting, so make certain not to skip that step. It really improves the smoothness of your broadcast.



---
Get these all the time! Write to us and we'll add you to our weekly e-mail tiplist.