TuneTracker™ QuickTip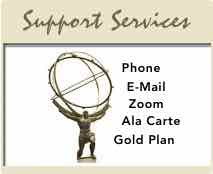 Using clippings feature to view "big screen" output log

You may be aware that by hitting the "o" on your keyboard, you can view your output log in AutoCast, listing out everything that has played all day. You might also already know that by hitting Enter on your keyboard, you can make AutoCast's scrolling text box larger, so you have a bigger view of the output log. But even then, the amount of space available in the scrolling text box isn't large enough to see each entry of the output log on a separate line. There's a nice, quick solution.
If your AutoCast window is smaller than the desktop you are viewing it on, you can take advantage of Haiku®' "clippings" feature to quickly display the output log in a larger window.
Display the output log with the "o" key, then do CTRL-A to select its entire contents.
Click and drag the selection from the scrolling text box to your desktop, which creates a little "clippings" file
Double-click the clippings file, and it will open the text in an editor that can be resized to any width you like
---
Get these all the time! Write to us and we'll add you to our weekly e-mail tiplist.