TuneTracker™ QuickTip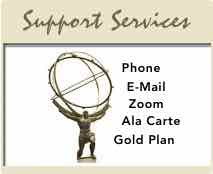 Using the "Multi-Switch" Capabilities (AutoCast 4.2 and Above)

AutoCast 4.2 (and above) gives you the ability to turn on, or off, more than one audio routing on your switcher at the same time. This is especially useful at networks, universities, government stations, and any other radio facility that needs to handle multiple audio streams. It also makes AutoCast useful as an inexpensive standalone switching center, working all day long routing audio to various satellites, studios, or recording devices.

The new multi-switch functionality is built into our existing switcher commands, supplementing their capabilities, so there are no new commands to learn. Multi-switch features have been added to Route-For, Switcher, Clear-Switcher, and Route-on/Route-Off. The specific wording to use for each is in our User's Guide.

In addition, AutoCast's configurable Switcher button type now lets you route multiple audio inputs to multiple outputs on your switcher with one touch or one click. And, we have added a ClearSwitcher button that will clear all of your current audio switcher routings at-once.



---
Get these all the time! Write to us and we'll add you to our weekly e-mail tiplist.