TuneTracker™ QuickTip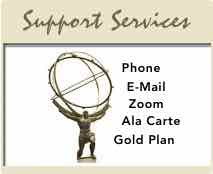 Moving a Window to Another Workspace

Most TuneTracker users probably realize they can switch among multiple desktops, but did you know you can also easily move an open program or folder window to another desktop? Just left-click-and-hold on the yellow tab of the window, and while holding the mouse down, do CTRL-F2 to move the window to the second desktop, CTRL-F3 for the third desktop etc. Very handy little technique!



---
Get these all the time! Write to us and we'll add you to our weekly e-mail tiplist.