TuneTracker™ QuickTip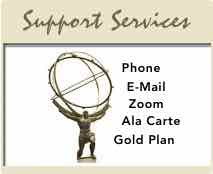 "Hey, where'd my buttons go?!"

If you ever encounter a situation where the scrolling text box in AutoCast looks larger than usual, and is covering up the ButtonPad buttons along the right side of the screen, it just means you or someone has hit the Enter key on the keyboard. Enter makes the scrolling text box larger. To return the box to the normal size, just hit Enter again.



---
Get these all the time! Write to us and we'll add you to our weekly e-mail tiplist.