TuneTracker™ QuickTip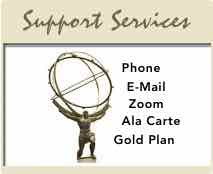 Some good dynamics settings for BeOS-based systems


Thanks to Ron Adams of Ligonier Radio ( http://www.ligonierradio.com/ ), who has a BeOS distribution of TuneTracker System, and has just shared some recommended settings the for the mda dynamics plugin that he really likes...which he says, "add punch without distortion."

THRESH -26db
RATIO Limit: 1
OUTPUT 16db
ATTACK 132
RELEASE 45 ms
LIMITER -4db
GATE THRESH -50db
GATE ATT 46
GATE REL 28ms

Do you have favorite mda dynamics plugin settings? Be sure to share them!
---
Get these all the time! Write to us and we'll add you to our weekly e-mail tiplist.