TuneTracker™ QuickTip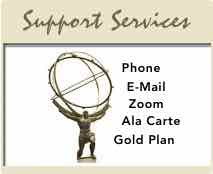 Creating and Merging Sports Logs into your Program Logs Using Lightning

Included free with AutoCast (and available as an inexpensive add-on for TT2 owners) is Lightning, which does both audio file searching and drag-n-drop program log editing. Lightning is great for request shows, for editing existing program logs, and also for creating specialized mini-logs (playlists) and merging them into your program logs. Let's talk about that latter feature for a moment.

Stations that broadcast play-by-play from local sporting events know that they require their own special program logs. Complicating matters further, the time of day, or day of the week when the sporting event occurs changes to match the times/dates when the games are played. That means some shuffling and juggling of your program logs to accomodate the sporting events you broadcast. Here's a fast, nimble way to make the changes, by taking advantage of the Lightning program's ability to not only find files fast, but merge little sports broadcast program logs (playlists) into your full-day's program logs.

1. In Lightning, create a fresh playlist containing all of the audio cuts you plan to use in your sportscast. Often these playlists get re-used repeatedly since they contain much the same content from one game to the next, including show open and billboard, pre-game report, commercials and promos, and in some cases, special bumper music. Save the playlist as a file on your hard drive for future editing and use.

2. Load a standard day's program log into Lightning. Scroll to the location in the log where the special sports programming should occur.

3. From the desktop folder containing the special sports log, drag the icon of the log and drop it into Lightning at the precise location in your program log where you want the sports broadcast to occur. We recommend you leave all the music that follows on the log in place, in case your sporting event broadcast is called off due to weather or other problems.

4. Save the program log. You're done!

Be aware that if you drop two-hours worth of special programming into a normal day's program log, essentially shoe-horning it into a location within an hour of existing programming, and you leave time-corrects turned on, TuneTracker might attempt to skip over some of your sports programming if you put it into Auto mode during the game broadcast. To avoid that issue, we suggest that just prior to your sports broadcast, you go into TuneTracker System Preferences and put a checkmark next to "Disable time-corrects." Just be certain that, when the game is over, you turn the feature back on!



---
Get these all the time! Write to us and we'll add you to our weekly e-mail tiplist.