TuneTracker™ QuickTip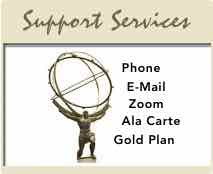 Displaying "Last Played" Information

If you're concerned to your station's music turnover, you'll appreciate a feature in AutoCast 4.1 that pays as close attention as you do. The new "Last Played" attribute keeps record of the last time each track in your library played in AutoCast.
After installation of AutoCast 4.1, an additional attribute column called "Last Played" will have been added to your system. If you don't already see it in your music folder(s), click the Attributes pulldown menu and put a checkmark next to the Last Played option. A new column will be displayed at the far right end of the window's display. If it is too narrow to view, grab one of the slits at the top of the column and drag it wider.
In the column you will see the exact date and time each cut was last played. Very handy.
You can also find out the last time a song played by choosing the Get Info feature right in AutoCast. Either click-hold or touch-hold on any item displayed in the program log, and databout the song, including the last time it was played, will display in the scrolling text box.



---
Get these all the time! Write to us and we'll add you to our weekly e-mail tiplist.