TuneTracker™ QuickTip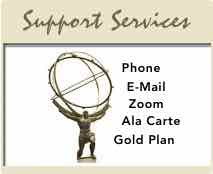 Keeping LiveEncoder Hidden but Handy

Want to make it quick and easy to check your LiveEncoder streaming connections status without constantly having the LiveEncoder window(s) taking up extra space on your desktop? You can do one of two things:

1. Size them to be no wider than TuneTracker's window
2. Position them over the top of TuneTracker as shown in this example:

https://www.tunetrackersystems.com/downloads/HiddenEncoders.jpg

3. Right-click on their yellow tab at the top, which pushes them to the back.
4. When you want to view them, simply right-click on TuneTracker's tab, which makes them jump to the top again for a quick status check!
5. After positioning them where you want them, be sure to close SoundPlay so it remembers their location(s). SoundPlay must be closed in order for it to save its Preferences information.

Alternately, you can relocate the LiveEncoder window(s) to another workspace. To do this, run "Workspaces" which is found in the Haiku® Preferences folder. The one catch to this approach is that SoundPlay will not remember the workspace location of the LiveEncoder window(s) after a reboot of the computer.



---
Get these all the time! Write to us and we'll add you to our weekly e-mail tiplist.