TuneTracker™ QuickTip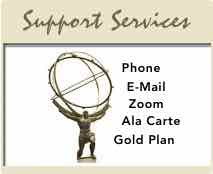 Keep Lightning Open for Faster Searches

Lightning takes a few seconds to initially enumerate your library when you first start it up, so if you're using Lightning to do request shows or other programming that requires frequent drag-and-drop edits of the program log you're currently running in AutoCast, leave Lightning open after use!

To get Lightning out of the way when not needed, right-click on its yellow tab, which pushes it to the back. To bring it to the front again, click on the Lightning entry in your Haiku®/ZETA deskbar and click the popup option that says Lightning. Alternatively, if you have AutoCast 3.1 or higher, you can assign Lightning to one of your ButtonPad's configurable buttons as a Run command, with the label, "Find Song." You can then pop Lightning back to the front anytime by clicking the "Find Song" button.

It's the "lightningest" way to use Lightning.



---
Get these all the time! Write to us and we'll add you to our weekly e-mail tiplist.