TuneTracker™ QuickTip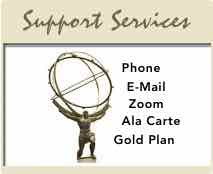 Getting Anywhere Fast

If you have set up the Favorites folder in AutoCast's System Prefs, you can just hit the letter F on your keyboard to pop open your program logs folder, right over the top of AutoCast, and drag-n-drop program logs into AutoCast's program log queue. But that's not the end of the story.

Thanks to Haiku®/ZETA's cool folder navigation buttons, you can literally cruise the entire contents of your system, including other hard drives, and access every file you have, right from that same folder window. To move up a level or levels, just hit the orange up-arrow at the top of the window. To go down a level, double-click on the folder you wish to "burrow into." There are also left and right arrow buttons to move you forward and background through the history of folders you have visited.

Once you arrive at the folder you desire, you can also perform file operations without opening any other window. For example, if you want to copy or move a file, just right-click on it and use the Copy and Move options. You can also delete, rename, and play files. And you can open any file using any available program by right-clicking on it and choosing "Open With" and selecting the application of your choice.



---
Get these all the time! Write to us and we'll add you to our weekly e-mail tiplist.