TuneTracker™ QuickTip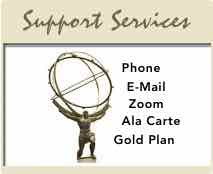 GetPlay for the Holidays

With the Christmas season upon us, TuneTracker's GetPlay feature (found in TT3 and above) is the gift that keeps on giving.

We all know the tedium of having to manually change program logs to accomodate programs and features that change daily. During the Christmas season, the workload jumps even higher. Using GetPlay, a feature found in TuneTracker 3 and higher, you can work smarter rather than harder, and let TuneTracker handle the job for you.

Let's say you have a daily feature called "The Twelve Days of Christmas Past" that features an interesting historical fact about Christmas each day. You plan to run it from Dec 12-23. There are a dozen shows, each in MP3 format, stored in /boot/Station/Programs/, and the files look like this:

12days1.mp3
12days2.mp3
12days3.mp3
etc.

Rather than having to edit all of your program logs, just add the broadcast date to the filenames so they look like this:

12days_121305.mp3
12days_121405.mp3
12days_121505.mp3
etc.

Then, wherever you want them to be played on your logs, add a single entry that says:

# GetPlay /boot/Station/Programs/12days_%D.mp3

When TuneTracker sees the entry, it will automatically grab the right show on the right day!





---
Get these all the time! Write to us and we'll add you to our weekly e-mail tiplist.