TuneTracker™ QuickTip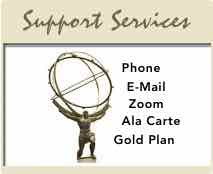 F Key is Your Window on the World

When you want to load program logs into AutoCast's queue, there's nothing simpler than hitting "F" for Favorites to bring up your program log folder over the top of AutoCast. But that's not its only usefulness.

Once you have popped up a folder with the "F" key, you can then browse to any other location your computer using the navigation buttons at the top of the folder window. The orange up-arrow will move you up level-by-level through your folder structure, and the icons within the window itself let you to drill down into folders to any location you like, to find files to play on the air, or to look around for anything else you need.

You can even get to your Haiku® Desktop using the folder window! Use the orange up-arrow button until you reach your boot drive, and double-click on the "home" icon. Now find and double-click the "Desktop" icon. You'll be presented with the contents of your desktop, right there inside the folder window!



---
Get these all the time! Write to us and we'll add you to our weekly e-mail tiplist.