TuneTracker™ QuickTip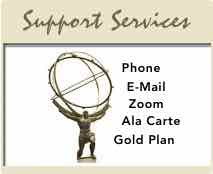 Don't leave your block programming at "Murphy's mercy"

When you intend to run a block program (programming like a countdown show, sermon, pre-recorded concert, or news magazine show) that will take up an entire hour, or a large portion of an hour, it's tempting to leave much of that hour blank, since there won't be a need to fill the hour with songs or other programming. That's not necessarily advisable, thanks to Murphy's Law. It's best to assume the possibility that the block program file might be misnamed, in the wrong folder, or just plain non-existent when the time comes for it to play, and to plan accordingly. For that reason, we suggest you leave an entire hour of programming in your log for that hour...

# Hour 12

Play /boot/Station/News/NewsHourShow.mp3
Random Comment Song
Random Comment Song
Random Comment Song
Rotate Comment ImageLine
Random Comment Song
Random Comment Song
Random Comment Song
(etc...fill the hour plus a bit more than you would ever need)

...and then at the end of the hour, include a time-correct along these lines...

# Time-Correct@:59:00


By doing so, you'll assure there's something to fill the hour if your block program is nowhere to be found!



---
Get these all the time! Write to us and we'll add you to our weekly e-mail tiplist.