TuneTracker™ QuickTip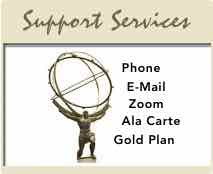 View Modes - By the Numbers

Rather than displaying lots of confusing windows, TuneTracker AutoCast allows you to simply switch "view modes," while always also showing you what is currently playing and what is next-to-play. The three view modes make every moment of every day in your program logs accessible in seconds. Each of the three view modes can be accessed using a number key on your keyboard, or by right-clicking in the program log list view and selecting the mode you want. We recommend you just memorize the number keys, because that's the fastest of all.

Program Log Queue View Mode
(just remember... "2 for Q!...2 for Q!")

Hit the number "2" on your keyboard to display the Program Log Queue, into which you can drop an unlimited number of daily program logs. Double-clicking on any program log will open it up and make it active in TuneTracker

Collapsed "Hour" View Mode

Hitting the number "3" on your keyboard will collapse the currently-running program log down and just display its hours. That lets you leap to another part of the log quickly. Just scroll to the hour you want, and click the Collapse/Expand button for that hour, to view its contents, edit, make changes, add songs, etc.

Full Log View Mode

Hitting the number "4" on your keyboard displays your entire currently-running program log. You can scroll through it, make edits, add songs, etc..



---
Get these all the time! Write to us and we'll add you to our weekly e-mail tiplist.