TuneTracker™ QuickTip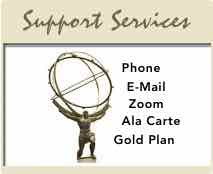 Four Ways to Add Information to Your Songs

The attributes of your audio files, such as Artist, Album, Title, Comment, Genre, Info, Gender, Rating, etc., are incredibly useful in the TuneTracker System. They're used to customize your music mix when building your program logs, track down requested songs, and organize and control your library. The more rich data you can assign to your files, the better. Here are four ways to make changes to your files' attributes:

The new "Edit song info" feature in AutoCast 4.1

In AutoCast 4.1 and above, a convenient feature lets you select any song in the current day's program log and edit the song information about it.
Right-click on the song and select "Edit song info." The song will be automatically loaded into Army Knife for editing.
When done, just close Army Knife.
If you want to see your change right away, go back to AutoCast and do CTRL-R to reload the program log.
Manual changes to individual files
Open a folder containing audio files.
Assure the attribute columns you desire are visible. If they aren't, you can make them visible by opening the Attributes pulldown menu and putting checkmarks next to the ones you want.
Click on the little hyphen in an attribute column for a file you want to change, and type-in the change. Hit Enter when done.
Bulk changes to a group of files (careful...do a backup of your files first...bulk changes can result in bulk mistakes!)
Open Army Knife and drop in a group of files, or folders containing files. A list will appear.
Make sure the Edit button is visible in the upper left.
Uncheck all the attribute check boxes, then put a checkmark next to only the one you want to adjust.
Type-in the information you want applied to all the loaded files, then click Apply.
Individually, in Army Knife
Click to highlight a single file in Army Knife, make your changes, and then click Apply.
You can even assign whole paragraphs of data to a file, such as background information the artist, the album, the song, the era when it was recorded, etc. See your TuneTracker User's Guide for complete details.
---
Get these all the time! Write to us and we'll add you to our weekly e-mail tiplist.